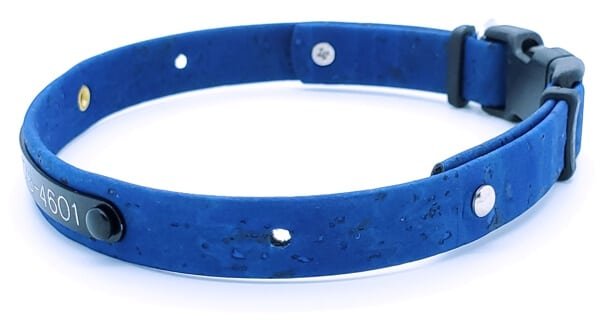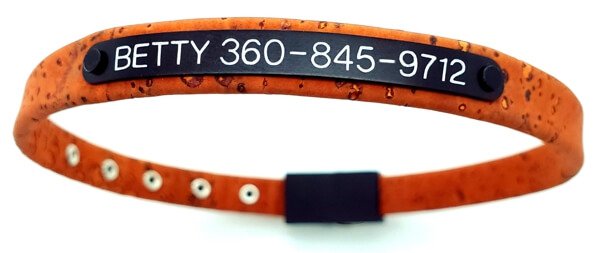 The pet industry believes that a 50 year old clunky teardrop shaped design is acceptable. They're adjustable in size and they work.
My collars work much better with features making them safer, more comfortable, and a lot nicer looking. They are round in shape, lightweight, symmetric, and beautifully minimalistic (no awkward bulk).
I have designs for kittens, adolescent cats (big kittens), and adult cats. All my designs come with the following features.
Made in the U.S. with Portuguese cork that is lightweight and very durable.
A breakaway feature that is proportional in strength to the size range of the collar.
Pet name and owner phone number engraved on my lightweight aluminum name plate attached to the collar.
Available in a variety of colors.
Removable D-ring for a bell if desired.
Bell included.
Kitten Collar
Fully adjustable 6.75 – 8.75″. For smaller kittens requiring a light breakaway strength.
Adolescent Cat Collar
Fully adjustable 8.5 – 10.5″. For bigger kittens that are still growing. Perfect for adult cats as well.
Adult Cat Collar
Initially adjustable 8.5 – 11″. Our sleekest collar, with no overlap, for adult cats who no longer need an expanding collar.
U.S. patents pending on all unique aspects of my collar designs.